The consultation
The consultation at I-Motion is coordinated by five physicians, two physiotherapists and one psychologist, who later will be joined by an occupational therapist and a social worker. We have four rooms for medical consultations and two assessment rooms for physiotherapists.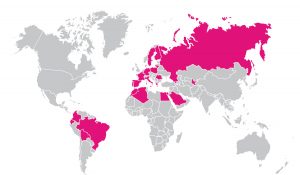 More than 400 patients are followed each year at I-Motion. We welcome patients of all ages (from newborns to adulthood) and of all nationalities (France, Romania, Poland, Lithuania, Russia, Spain …). I-Motion can provide multidisciplinary follow-up for children with neuromuscular disease, but may also be limited by the second opinion on a diagnosis or treatment.
The main neuromuscular diseases diagnosed and managed are: Duchenne muscular dystrophy, Spinal amyotrophy, Congenital myopathy, Congenital or autoimmune myasthenia, inflammatory disease, rare disease without diagnosis…
Patient's comprehensive follow-up

Follow-up is coordinated by a multidisciplinary team: cardiologist, pneumologist, physical and rehabilitation physician, orthopedist, neurologist, pediatrician, nutritionist, psychologist.
I-Motion physiotherapists connect with physiotherapists who take care of the patient in town in order to ensure management of the patient and comprehensive follow-up.
The AFM-Téléthon's care referents are in direct contact with us to provide support to the patients in their life project and their relationship with the environment (school, medical and social structures, work, etc.).