From the beginning I have always wanted to work in neurology field and especially in pediatric. To achieve my goal, I studied and worked in different Italian regions before arriving in Paris.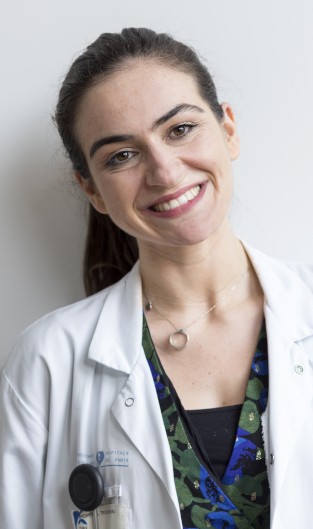 After a master degree in Pediatric Neurology at the University of Lille, I chose to focus on neuromuscular diseases and learn Myology and Clinical Electrophysiology at Sorbonne University.
Afterwards I joined this cosmopolitan team in 2018 to enter the world of clinical research in rare diseases.
Outside of work I love to travel, not only by exploring new landscapes but also through reading, exhibitions and culinary art … even if the most beautiful trip remains to go back to my homeland, Puglia, Italian region which it is impossible to resist.
I am keen on going to theater and cinema, I discovered and I love Parisian life.
Among the animals in the I-Motion fresco, I chose the lion, a feline that I find very fascinating and that also corresponds to my zodiac sign.