My first steps in the world of research go back to my PhD in physiopathology. But it was really only in 2015, after a two- year trip around the world, when I joined an exciting world of clinical research with the I-Motion team. My goal is to reconcile research and humanity.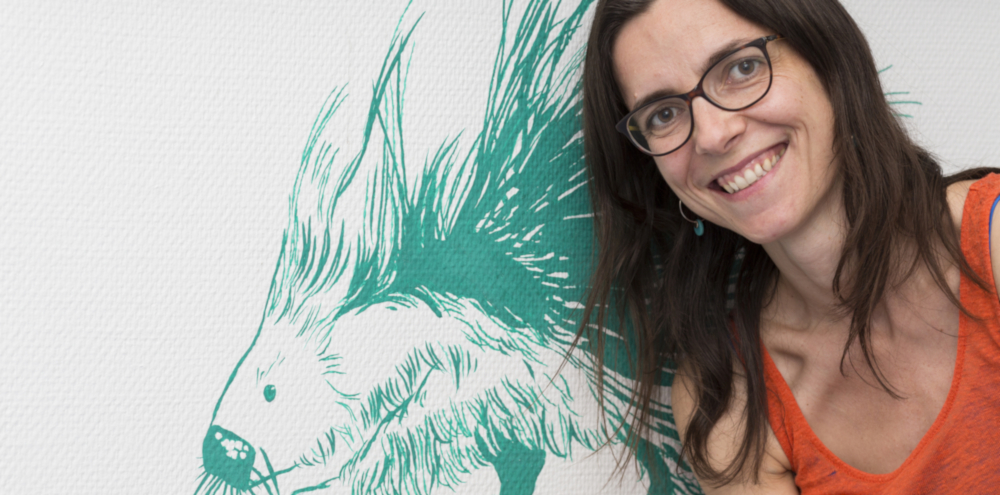 As a clinical research associate (CRA), my role is to ensure the smooth running of the clinical trials sponsored by the Institute of Myology in France and abroad. When I'm not away on a trip, I coordinate the various research stakeholders of the clinical trials that take place at I-Motion. Due to this dual function, I have the chance to travel and to take care of patients.
At I-Motion, I unpacked my suitcases but the journey continues. Each day that you spend here offers unexpected circumstances, change of scenery and meetings. It's our patients from all over the world!
Apart from I-Motion, you have understood, I like travelling around our beautiful planet, discovering its natural wonders and getting to know its inhabitants, with my backpack or on my bike!
In the mural of the animals which adorning our walls, I choose this curious little animal that I met for the first time in Canada and that I fell in love with: the porcupine!