The project for the creation of the Institut de Myologie took shape through AFM's partnerships with the Assistance Publique-Hôpitaux de Paris (AP-HP), Inserm (Institut National pour la Santé et la Recherche Médicale), Sorbonne University and the CEA (Commissariat à l'Energie Atomique).

In 1958, patients and families sought to align themselves as a group and formed the French Muscular Dystrophy Association with the goal to cure neuromuscular diseases.
Their strategy consisted in fighting all aspects of these diseases – ranging from scientific research to support for patients – and to implement an intregrated strategy built around genetic and rare diseases, yet one that would also benefit common pathologies.  AFM first sought to understand the origin of the diseases, before exploring innovative ways of helping patients and finding a cure for them. Since 1987, the AFM-Telethon has provided funding for research and the development of a specialised  care, management and diagnosis system. This innovative strategy is now bearing fruit as certain diseases, said to be incurable, are now undergoing clinical trials. AFM has become a major stakeholder in the field of health economy and of scientific and medical research.
To get these diseases out of oblivion and to remedy the almost total lack of research and care infrastructures on muscle and muscle diseases, AFM had the idea, from the first Telethon, of creating an institute where all the skills and knowledge in this field could be found in one place. Ten years later, with the establishment of the Institute of Myology through partnerships with the Assistance Publique-Hôpitaux de Paris and Inserm, AFM therefore contributes to the emergence of a very old medical discipline : Myology.

Created and funded by AFM-Telethon, Genethon's mission is to design gene therapy products for rare diseases, to ensure their pre-clinical and clinical development as well as their production in order to provide patients with access to these innovative treatments. To meet this challenge, Genethon has acquired the technical and human resources needed to accelerate the medical application of scientific discoveries arising from fundamental research. Our translational research programs are supported by a first-rate technological platform and nearly 230 researchers, Pharm.Ds, M.Ds, Ph.Ds, engineers and technicians who have joined forces in order to develop these innovative treatments. Genethon receives the 2012 Prix Galien France for its innovative treatments of rare diseases using gene therapy and awarded it the prize in the category of "Medicines destined for rare diseases – cell therapy and gene therapy." For the first time, a non-profit organization, created by a patient association, has received the Prix Galien France.

The first European hospital group, AP-HP constitutes a point of reference for patient reception, medical teaching and clinical research.
From 1987, it has supported the AFM project and has opened up the prestigious site of the Pitié-Salpêtrière hospital for this purpose. At the Institute of Myology, it is responsible for pluridisciplinary neuromuscular pathology consultations, previously held at the Risler pavillion, in the same hospital.

Created in 1964, the French National Institute for Health and Medical Research is a public scientific and technological organization.
Overseen jointly by the French Ministries of Research and Health, INSERM's vocation is to promote health for all.
It is by stressing and nourishing the continuum between the different fields of research in fundamental biology, cognitive and applied medicine and public health that INSERM meets its overriding objectives, which are to improve our understanding of human diseases, and to ensure that patients, the medical community, and our national and international partners benefit rapidly from the latest research findings. In 2014, Inserm celebrated its 50th anniversary.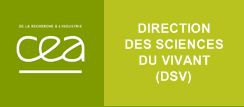 Created in 1945, the Nuclear Energy Commission is a public institution for technological research. It carries out research to support the implementation of government policies in the areas of nuclear defence, nuclear energy, new energies and technological development. Its fields of activities cover research in life sciences, grouped together under the specific Division of Life Sciences.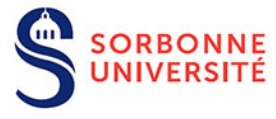 The role of universities is to communicate knowledge and support the rapid development of new disciplines. As such, it participates in the development of knowledge on neuromuscular biology. The existence of the DIU  Inter-University Diploma of Myology marks an important step in the acknowledgement of muscle and of muscle diseases in medical studies.