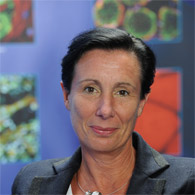 President
Laurence Tiennot-Herment
An accountant by profession, Laurence Tiennot-Herment found herself launched into the world of disease prevention and the various associations working in this field in 1989  as a result of her son's illness. Having previously worked for the Telethon and AFM in Seine-Maritime, her native region, she joined AFM Board of Directors in 1997. She was elected first Secretary and then Vice-President, before taking the position of President of AFM in 2003. Since 2005, she has also been President of the Institut de Myologie, and of Genethon since 2009.
In addition to her responsibilities within AFM and its "operational branches", Laurence Tiennot-Herment is Director of the public interest group Genopole, and of the Imagine Foundation, as well as sitting on the management committee of the scientific interest group Institut des Maladies Rares.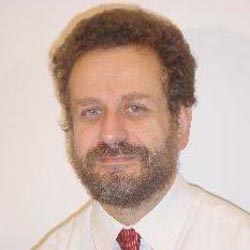 Treasurer
Jacques Salama
A former public works engineer, Jacques Salama is the father of a young man suffering from Duchenne muscular dystrophy. He has been involved for many years in the AFM-Telethon galaxy. He has been general delegate for research and general secretary of the Institute of Myology, then member of the board of directors of AFM-Téléthon and is currently treasurer of the AIM association.
Board Members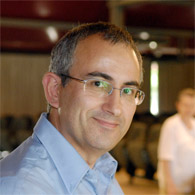 Serge Braun
Pharmacist and Doctor of Science from the University Louis Pasteur in Strasbourg, Serge Braun has worked for over a decade on neuromuscular diseases, in France and in the United States.
After an early career dedicated to university research, he joined the private sector in 1995 and integrated Transgene, a company of the Mérieux group. At that time, Transgene was a world leader in the field of gene therapy and immunotherapy: Serge Braun was recruited to conduct a gene therapy program dedicated to Duchenne muscular dystrophy. This program was fully funded by the AFM. Notably, this project led to the first worldwide clinical trial of gene transfer for a myopathy.
In 2001, he became head of research at Transgene, then engaged in cancer immunotherapy and infectious diseases projects, including an HIV vaccine program with the French National Agency of Research on AIDS (Agence nationale de recherche sur le sida – ANRS). Meanwhile, Serge Braun was Vice-President of the biocluster, Alsace BioValley and cofounder of Neurofit, a company specialised in neurosciences.
In 2005, this enthusiast joined the AFM, and drove the Association's scientific policy with one goal: the development of innovative therapies for rare diseases.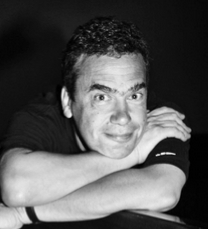 Serge Bromberg
Father of a girl affected by a neuromuscular disorder and former member of the Board of Directors of the AFM-Telethon, Serge Bromberg is the founder of the company, Lobster Films Production (1985). Passionate about cinema, he has built a catalogue of film rights of over 150 feature-length films, and a collection of old films known worldwide. Officer of Arts and Letters, he was also Artistic Director of the Annecy International Animated Film Festival (1999 -2012), member of the Board of Directors of the French Film Library, the GAN Foundation for Cinema. With Lobster, he has produced more than 100 magazines and documentaries in 25 years, still distributed worldwide today.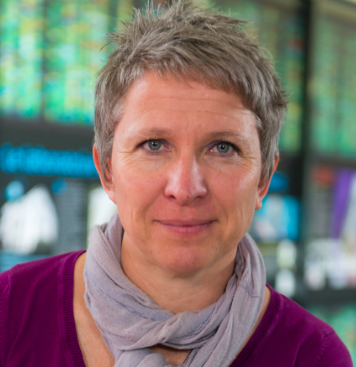 Marina Granjon
Mother of two daughters, the eldest of whom is affected by SMA, she quickly joined the AFM-Telethon to combat her daughter's disease. Part-time financial advisor, she is engaged in the Telethon in her municipality since 2000. In 2002, she entered the SMA interest group. In 2008, she became a member of the Board of Directors of the AFM-Telethon. She is now vice president, in charge of medical and social issues.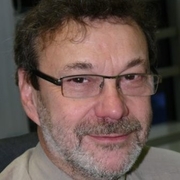 Alain Pelc
Trained as a statistician and economist, he began his career in the health sector at a very early stage.
He was head of the statistics and research department of a social security fund for nearly 15 years, and was also part of the team that set up the Caisse nationale de Solidarité pour l'Autonomie.
Now retired, he is carrying on his commitment as a user representative on the Users' Committee of a major Paris hospital and as a member of the AP-HP Territorial Hospital Council, Sorbonne University. He is also a member of the Board of Directors of the Caisse Nationale d'Assurance Vieillesse (CNAV).
Scientifc Advisory Committee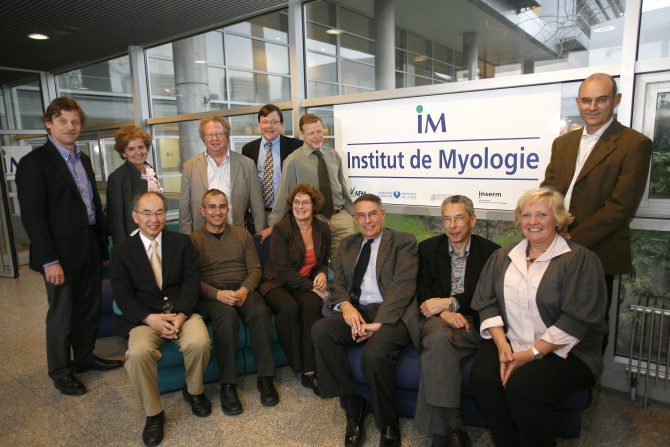 The first Scientific Committee of the Institute of Myology in Paris, November 2008
The Scientific Committee of the Institute of Myology issues an advisory opinion from the Board of Directors who makes decisions regarding the orientation and implementation of scientific projects.
The mission, the composition of the committee and its operating mode are defined by the Board of Directors of the Association. The Scientific Committee meets every two years to assess the scientific projects and the added value of the Institute.
Partners
Thierry GALLI (Inserm)
Martine DEFAIS (CNRS)
Olivier LYON-CAEN (AP-HP)
Anne FLURY-HÉRARD (CEA)
Serge BRAUN (AFM-Téléthon)
Annick CLÉMENT (Sorbonne University)
International Experts
Francesco MUNTONI (University College London)
Shin'ichi TAKEDA (National Center of Neurology an Psychiatry, Tokyo)
Alessandra FERLINI (University of Ferrara)
Peter VAN DEN BERGH (Cliniques universitaires St. Luc, Bruxelles)
Bjarne UDD (Université de Tampere, Finlande)
French Experts
Nathalie CARTIER-LACAVE (Inserm)
Gilles BOUVENOT (HAS Haute Autorité de Santé)
François GROS (Collège de France)
Margaret BUCKINHAM (Institut Pasteur)
Management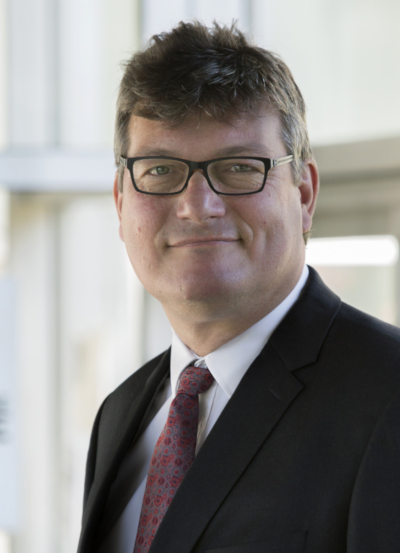 Medical and Scientific Director
Bertrand Fontaine
Bertrand Fontaine is a Physician-Researcher, Neuro-Myologist at the Salpêtrière Hospital, Professor of Medicine at Sorbonne University.
He is one of the discoverers of the role of ion channels, molecules that transmit electrical signals, in neuromuscular diseases.
Since September 2018, he is Director of the Myology Research Centre (UMR 974), and he was appointed on July 11, 2019 Head of the Neuro-Myology Department and in October 2019 Medical and Scientific Director of the Institute of Myology.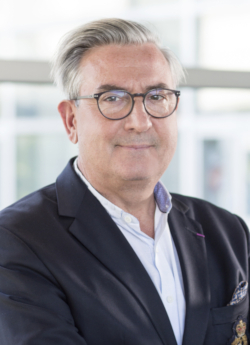 Secretary General
Vincent Varlet
Vincent VARLET who joined the Institute of Myology in November 2019 as Secretary General completed his medical studies at Pitié-Salpêtrière hospital, is an emergency physician, MBA and a graduate of INSEAD.
While keeping a clinical activity at the SAMU for 12 years, Vincent Varlet has managed various teams in the pharmaceutical industry for more than 20 years including 15 in executive committees.
His management missions, both in France and in Europe, more particularly focused on communication, digital and scientific training, for patients and health professionals or through Foundations.
For the past five years, Vincent Varlet has been supporting or leading health startups that need structuring or advising executives looking for transformation or agility in their companies' strategy; He is a Coach and Mentor of the EIT-Health program of the European Community.
A pioneer in new technologies, Vincent is also President of the Think-Tank "LeLabEsanté", which focuses on connected health and the intelligence of the processing of health data that increases the quality of care and brings added value.
Whatever his activities, Vincent's goal is always to seek the benefit of the patient and the caregivers, personally involved in the fight against rare and chronic diseases at the service of patients and caregivers.
Scientific profiles
Muscle expertise centre, The Institute of Myology engages many healthcare and clinical and basic research specialists.
For example:
Research Director
Gisèle Bonne, Ph.D.
Gisèle Bonne joined the Institute of Myology in 1996 and leads one of the teams at the Myology Research Centre. This team is studying the genetics, pathophysiology, and development of therapeutic approaches for so-called retractile myopathies, myopathies related to collagen type VI and Emery-Dreifuss muscular dystrophy. She coordinates the French network for Emery-Dreifuss muscular dystrophy and other laminopathies.
Gisèle Bonne joined Inserm in 1996 and is now research director. She obtained her PhD in developmental physiology from University Paris Diderot in 1994 and completed post doctorate fellowships in the laboratory of Ketty Schwartz and Michel Fardeau in Paris and at the University of Colorado, Boulder, where she trained in molecular genetics. Gisèle Bonne has published 125 articles in international journals.
Research Director
Vincent Mouly, Ph.D.
Vincent Mouly leads Team 3 "Cell and Molecular Orchestration in Muscle Regeneration, Ageing and Diseases" of the Myology Research Centre. He began his muscle research career in the laboratory of Professor François Gros at the Pasteur Institute in 1982, under the supervision of Marc Fiszman. He was recruited by the CNRS after his PhD on muscle development in 1990 and secured funding from the AFM and FRM to start his career on the regeneration and pathology of human muscle stem cells, a theme that has become the focus of his research activities over the years. In 1992, in collaboration with Gillian Butler-Browne, he set up a group to investigate the regenerative capacity of muscle precursor cells in humans. He then joined the Institute of Myology and expanded his research to OPMD (for which he participated in the development of a cell therapy clinical trial), DMD and ALS diseases for which his group studies the modification of the endosomal and secretome pathways. Finally, he has created a platform to produce pathological and control immortal human muscle cell lines that are used worldwide to evaluate therapeutic strategies. He is also associated with Sorbonne University as a member of its scientific committee and project manager for technical platforms in biology and medicine. Moreover, he is a member of the French Society of Cell and Gene Therapy. He has published more than 100 articles in international scientific journals.
Emeritus Research Director
Gillian Butler-Browne, Ph.D.
Gillian Butler-Browne began her career in muscle research in the laboratory of Professor François Gros at the Pasteur Institute in 1977. In 1983, she was recruited at INSERM and obtained funds from the AFM and the MDA to set up a research group on human muscle, its development and pathology, subjects that she has investigated throughout her career. More recently, her group has focused on the influence of the limit in proliferative capacity of precursor cells on the regenerative capacity of human skeletal muscle. Her group, now led by Vincent Mouly, has developed various in vitro and in vivo models to evaluate the regenerative potential of the skeletal muscle. Gillian Butler-Browne is participating in the ongoing clinical trial evaluating the transplantation of autologous myoblasts in oculopharyngeal muscular dystrophy (OPMD), in collaboration with Professors Sophie Perier and Jean Lacau St Guily. She has participated in European networks in the 4th, 5th, 6th and 7th FP and coordinated Myoage in FP7. She has published over 200 articles in international scientific journals.
Research Director
Marc Bitoun, Ph.D.
Marc Bitoun holds a Ph.D. in neurosciences from the University Claude Bernard Lyon I (1999), and is an INSERM Research Director. He joined the research unit of the Institute of Myology in 2004, where he has led a research team interested in centronuclear dominant myopathy since 2014. This team combines fundamental (role of the endocytic machinery, determinants of nuclear position in muscle) and preclinical (development of therapeutic strategies) research skills. Marc Bitoun has published 37 articles in international journals.
Internist
Olivier Benveniste, M.D., Ph.D.
Olivier Benveniste is University professor and hospital practitioner in Internal Medicine in the Internal Medicine and Clinical Immunology department that he leads at the Pitié-Salpêtrière hospital. In adults, he manages polypathology that is not associated with an organ specialty, downstream of emergencies and / or treatment of systemic diseases such as myopathies, notably inflammatory myopathies. Clinical and research activities that he carries out in immunology applied to muscle are organised around several axes. His clinical activities take place essentially in the Internal Medicine Department, which is part of the Reference Centre for Neuromuscular pathologies East/North/Ile de France, where he is in charge of myositis. Clinical trials for muscle diseases conducted in collaboration with the Institute of Myology and Genethon are held at the Integrated Centre for Gene Therapy, that he created in the same Internal Medicine Department. Finally, the most basic translational research takes place at the Myology Research Centre (Led by B. Fontaine) within the Inflammatory Muscle and Innovative Targeted Therapies team that he set up. He also has educational activities and participates in several actions aimed at improving the acceptance and knowledge of patients with myositis. He has published over 110 articles in international scientific journals.
Cardiologist
Karim Wahbi, M.D.
Training cardiologist, Karim Wahbi has been working on cardiomyopathies associated with neuromuscular diseases more than 10 years ago. He is a senior lecturer and hospital practitioner in the Cardiology department at the Cochin Hospital, Reference Centre for the cardiac management of myopathies. He also supervises the "Databases and registers" service of the trials unit at the Institute of Myology.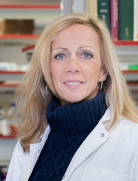 Research Director
France Piétri-Rouxel, Ph.D.
France Piétri-Rouxel is a CNRS Research Director. She worked at Genethon between 2004-2006 in the Biotherapies of neuromuscular diseases team then joined the Institute of Myology where she leads the "Gene Therapy for DMD & Skeletal Muscle Pathophysiology" group. In this context, she is in charge of a translational program concerning gene therapy for Duchenne muscular dystrophy, which develops approaches ranging from basic research to clinical trials. France Piétri-Rouxel has published 30 articles in international journals.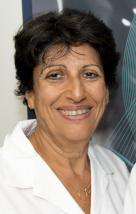 Emeritus Research Director
Sonia Berrih-Aknin, DSc.
Sonia Berrih-Aknin works in the "Myasthenia" research team led by Rozen Le Panse, within the Myology Research Centre. She has obtained two PhDs (Doctorat de 3ème cycle in 1979 and a Doctorat d'Etat in 1984) in Immunology from the Pierre and Marie Curie University. Sonia Berrih-Aknin was recruited by INSERM in 1984 to work at the Marie Lannelongue Surgical Centre on myasthenia gravis. She joined the Institute of Myology in 2010 to be closer to clinicians and experts in myology. Her research is focused on autoimmune myasthenia gravis, its aetiology, pathophysiological mechanisms and the development of new therapies.
Sonia Berrih-Aknin was very much involved in research on myasthenia gravis at the European level, where she has coordinated three research projects and a public health project since 2001, involving a total of more than fifty European teams (research teams, clinical groups and patients' associations), and organized several international meetings on this subject. Sonia Berrih-Aknin has published more than 165 articles in international journals.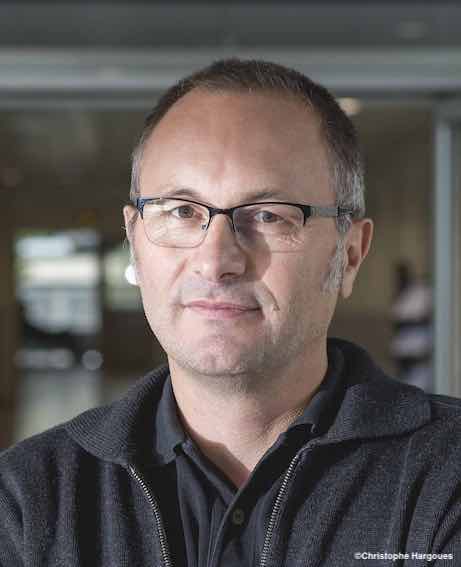 Research Director
Denis Furling, Ph.D.
Denis Furling, CNRS Research Director, leads a team called "Repeat Expansion & Myotonic Dystrophy (REDs)" within the Myology Research Centre at the Institute of Myology.
After studying at the Louis Pasteur University in Strasbourg, he obtained his PhD in Cellular & Molecular Biology at the Laval University of Quebec, Canada. During post-doctoral fellowships in Quebec and Paris, he became interested in myotonic dystrophy type 1 (DM1), an autosomal dominant neuromuscular disease caused by a CTG triplet expansion. After being recruited at the CNRS in 2004 and joining the Institute of Myology, he continued this work focused in part on the molecular mechanisms involved in neuromuscular abnormalities induced by non-coding CTG expansions, and secondly on the development of therapeutic approaches for DM1, toxic RNA gain-of-function disease.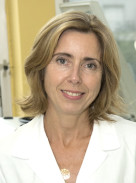 Research Director
Rozen Le Panse, PhD.
Rozen Le Panse joined the Myology Research Centre in 2010 and directs the "Myasthenia" team that investigates autoimmune myasthenia. She holds a PhD in Molecular and Cellular Pharmacology from the Sorbonne University (1996) and became interested in intracellular signaling during several years as a post-doctorate fellow at King's College London, and then in the private sector in France. She is a CNRS research fellow and has studied autoimmune myasthenia gravis for about 12 years. She is particularly interested in aetiological and physiopathological mechanisms involved in myasthenia gravis. She is searching for biomarkers for patient monitoring as well as the development of novel preclinical models as a basis for therapies. Rozen Le Panse has published more than 35 articles in international journals.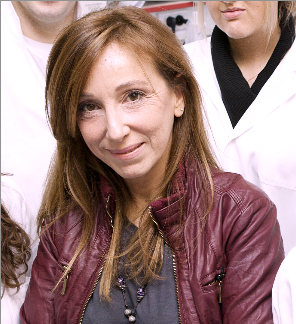 Research Director
Martine Barkats, PhD.
Martine Barkats, is an INSERM Research Director who works in the "Biotherapy of Motor Neuron Diseases (SLA & SMA)" group within the Myology Research Centre. After studying at the Faculty of Sciences of Nice, in 1994 she obtained her PhD from the Saints-Pères Faculty of Medicine, Paris, in Life and Health Sciences, specialising in Neurosciences. After a short experience in the private sector in France, Martine Barkats joined a laboratory pioneering in molecular biology of the nervous system (in Gif-sur-Yvette and the Pitié Salpêtrière Hospital in Paris) to devote herself to the transfer of genes in the central nervous system and the evaluation of gene therapy strategies in models of neurodegenerative diseases such as Parkinson's disease, Alzheimer disease and amyotrophic lateral sclerosis (ALS). She was recruited at INSERM in 2001 and obtained AFM funds in 2004 to develop a research project at GENETHON (Evry), on the development of gene transfer strategies in motor neurons using vectors derived from "adeno-associated" viruses or AAV. She led the "Degeneration & Cell Survival" team from 2006 to 2008 and discovered a particularly innovative strategy for gene therapy of motor neurons diseases, including spinal muscular atrophy (SMA), currently in clinical trials in the United States. Martine Barkats joined the Institute of Myology in February 2008 where she continues investigating biotherapies for SMA and developing new therapeutic strategies for amyotrophic lateral sclerosis (ALS) and other neurological diseases. Martine Barkats has published more than 33 articles in international journals and has filed 8 patents.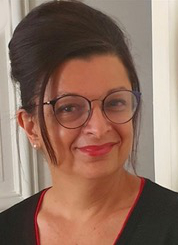 Clinical Psychologist
Marcela Gargiulo, Ph.D.
Marcela Gargiulo has been working at the Institute of Myology since 1997, in Neuromuscular Diseases consultation directed by B. Fontaine. She is responsible for the psychologies team and provides clinical consultation activities for people who have MNM and their families. She is a lecturer and researcher at the University Paris Cité Sorborne. Her research themes are at the crossroads of clinical psychology, psychoanalysis and ethics.