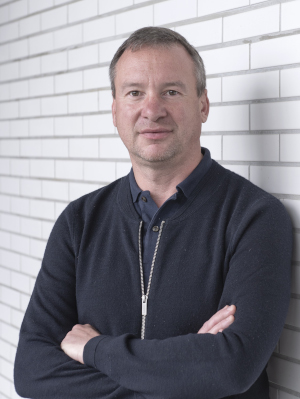 With mixed medical and scientific training, Prof. Fabrice Chrétien has more than 20 years of medical experience in anatomopathology and more than 30 years of research experience in neuropathology.
Fabrice Chrétien joined the teams of the Institute of Myology on June 15 as Director of the Center for Neuromuscular Exploration and Assessment currently having around thirty people. It encompasses three laboratories and a tissue bank: the Neuromuscular Physiology and Evaluation Laboratory, the NMR and Spectroscopy Laboratory, the Morphological Unit and the biological resource centre MYOBANK-AFM.
His combined clinical and research experience is a valuable asset in leading these various expert and research poles and amplifying their interactions and collaborations to develop common scientific and medical projects within the framework of the Institute's strategic plan.