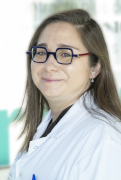 Director: Dr Giorgia Querin
I-Motion Pediatric was created at the behest of four partners, the Institute of Myology, AFM-Téléthon, the AP-HP (Paris public hospital system), and Sorbonne University, and is a paediatric clinical trial platform for neuromuscular diseases. Its objective is to meet the new needs created by the emergence of therapies for diseases that were long-considered incurable, many of which affect children.
Located at the site of the Trousseau Paediatric Hospital in the Division of Infant surgery headed by Prof. Raphaël Vialle, part of the AP-HP (the Paris public hospital system), in the Lemariey building, I-Motion is designed to treat young patients under the best conditions possible, in a tailored, welcoming and secure environment. It benefits from accessibility to the technical platforms, research structures and clinical services of Trousseau Hospital. All of the consultations and specialists can be found at a single location, which also facilitates the follow-up and treatment process, for the children and also for their parents.
As well as its medical care and clinical trial activities, I-Motion Pediatric develops measurement tools to assess the efficacy of treatments, and is also responsible for collecting and storing biological samples.
Access the complete list of registries, databases and clinical trials currently running at the Institute.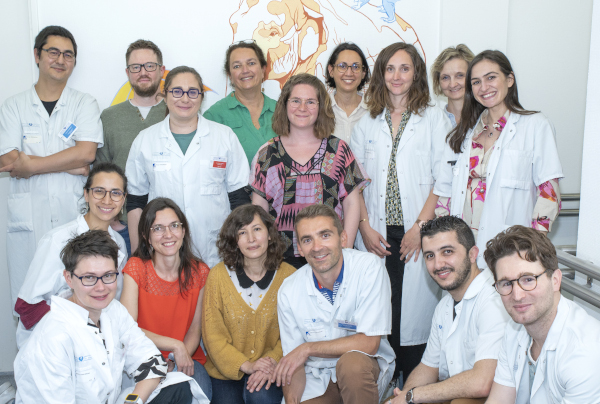 Team members
Dr Giorgia Querin, MD, PhD, neurologist, Director
Khadija Boukouti, Executive Assistant
Dr Marina Colella, MD, PhD, Paediatrician
Dr Andreea Seferian, Paediatric Neurologist
Dr Silvana De Lucia, Paediatric Neurologist
Marta Gomez Garcia de La Banda, MD, Paediatric Neurologist
Malgorzata Tota, Medical Secretary
Dominique Duchêne, Project Manager, Clinical Research Associates (CRA) Coordinator
Férial Toumi, PhD, Project Manager, Clinical Research Associate (CRA)
Erwan Gasnier, PhD, Project Manager
Maya Ould-Said, Quality Engineer
Smaïl Ait Mohand, Clinical Research Associate (CRA)
Marta Peretti, PhD, Clinical Research Associate (CRA)
Aurélie Phelep, PhD, Clinical Research Associate (CRA)
Nawal Halfaoui, Clinical Research Associate (CRA)
Ouamer Nait-Slimani, Clinical Research Associate (CRA)
Rima Belhamdi, Clinical Research Associate (CRA)
Allison Grangé, Physiotherapist
Darko Milascevic, Physiotherapist
Key publications