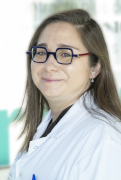 Head : Dr Giorgia Querin

The adult clinical trials unit is dedicated to clinical research in adults focusing on therapeutic trials, natural histories, medical devices and observational studies. 
The I-Motion Adults platform is located in the Babinski building on the site of the Pitié-Salpêtrière University Hospital and works in close collaboration with the Service of Neuro-Myology headed by Prof. Bertrand Fontaine and with the different poles of the Hospital and research laboratories from the Institute of Myology. 
The team consists of a clinical studies doctor, 3 project managers, 6 clinical research associates and a quality engineer. 
Currently 35 trials including 20 industrial interventional studies, 14 academic interventional studies and 1 registry are ongoing. Access the complete list of registries, databases and clinical trials currently running at the Institute.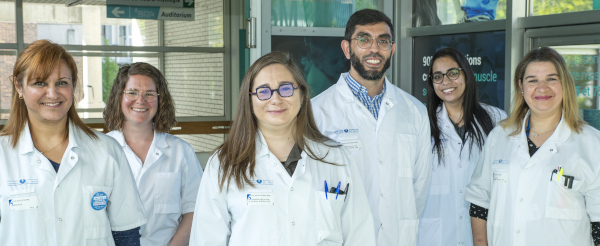 Team members
Dr Giorgia Querin, MD, PhD, Neurologist, Head of the platform
Saadane Kirouani, Referent project manager, coordinator of clinical research associates
Maia Narimanidze, Project manager
Erwan Gasnier, PhD, Project manager
Dina Ferhat, CRA
Sonia Bozourine, CRA
Asma Balloumi, CRA
Kahdidja Brahimi, CRA
Bahareh Ganizadeh, CRA
Nassima Ait-Tahar, CRA
Maya Ould-Said, Quality engineer
Last publications