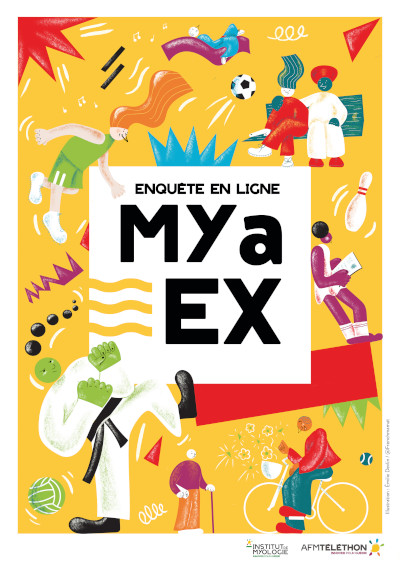 The Institute of Myology and AFM-Telethon have launched MYaEX, a large national survey regarding persons with myasthenia gravis, congenital myasthenic syndrome or Lambert Eaton myasthenic syndrome. 
The main objective of this study is to help to understand what determines the practice of physical exercise in these pathologies of the neuromuscular junction, and to identify the factors that can slow down or facilitate it. 
The results obtained could in particular help to develop physical exercise and rehabilitation programs adapted to people suffering from these diseases.