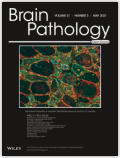 Idiopathic inflammatory myopathies constitute a heterogeneous group of muscular diseases composed, basically, of four major groups: dermatomyositis, overlapping myositis (including anti-synthetase syndrome), inclusion myositis (IBM) and self-necrotizing myopathies. immune. Their diagnosis is based, according to recent international recommendations, on muscle biopsy data and specific auto-antibody assays (MSA for myositis specific auto-antibodies). 
In an article published in May 2021, researchers from the Institute of Myology review the value of muscle imaging techniques, both for diagnostic purposes and for the follow-up of these diseases. Among these investigations, magnetic resonance imaging (or MRI) takes a prominent place, even if ultrasound, elastography or proton emission tomography are also experience very interesting developments. The authors review all the information provided by the different sequences used routinely in MRI (T1 for morphological aspects, STIR for inflammation) according to each type of myositis. MRI may be limited, due to the time constraints associated with acquiring the images, to the muscles of the pelvis and lower limbs. Complementary injection of gadolinium is not recommended. In conclusion, the authors argue for imaging to be an integral part of the diagnostic process for myositis.
MRI and muscle imaging for idiopathic inflammatory myopathies. Malartre S, Bachasson D, Mercy G, Sarkis E, Anquetil C, Benveniste O, Allenbach Y. Brain Pathol. 2021 (Mai).31(3):e12954.