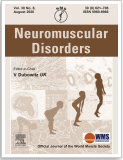 Tamoxifen is an anti-oestrogen used to treat certain forms of cancer, such as breast cancer. Its anti-inflammatory and anti-fibrotic properties have led research teams to consider it as a therapeutic avenue to be explored in Duchenne muscular dystrophy (DMD). In mdx mice modelling DMD, tamoxifen treatment has led to an improvement in muscle strength and a decrease in cardiac fibrosis.
An Israeli team has also shown that a 6-month compassionate treatment with tamoxifen in 3 boys with DMD improved their condition. This same team has just published the results of a completed phase 1 trial that has evaluated tamoxifen in children with DMD.
Functional capacity relatively well preserved in certain patients
In this trial, which began at the end of 2016, 13 ambulatory boys aged 6 to 14 years were treated with 20 mg/day of tamoxifen in tablet form, over a period of 3 years, with co-administration of a corticosteroid therapy.
The motor function and breathing results of 7 of these patients, aged 7 to 10 years at the time of enrolment, and whose characteristics were appropriate for the statistical analysis, after one year of treatment with tamoxifen, were compared to data from external, untreated control patients (same age, same motor situation), followed up over 12 months in a natural history study. The results show:
an increase in the functional score (NSAA scale) of treated patients of 0.6 points, while the mean score for the 60 control patients decreased by 4.6 points;
stabilisation of the 4 stair climb time in treated patients;
an increase in the 6 minute walk test of 22 metres on average in treated patients, while this distance decreased by 28 metres in the control patients, although this difference was not statistically significant;
an improvement in vital capacity among treated patients, while this deteriorated over 1 year among the control patients, although this difference was not statistically significant over the duration of the study.
Few adverse effects
Gynaecomastia was observed in 4 boys out of the 13 enrolled. No other side effects were observed.
Treatment not continued by everyone
Among the 13 patients enrolled in the trial, 9 withdrew after one and a half years and 6 completed the 3 years of treatment. The reasons included enrolment in another trial, inability to take the 6-minute walk test due to Achilles tendon retraction or one patient leaving the country. Lack of improvement also led two of the patients to end their participation in the trial.
Safety and clinical outcome of tamoxifen in Duchenne Muscular Dystrophy. Tsabari, R., Simchovitz, E., Lavi, E., Eliav, O., Avrahami, R., Ben-Sasson, S., & Dor, T. Neuromuscular Disorders. Available online 5 June 2021