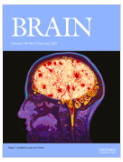 The neuromuscular diseases consist of a group of pathologies that are heterogeneous, both clinically and aetiologically. The element they have in common is involvement of a constituent part of a motor unit.
The boundary between purely myopathic disease and neuropathy is sometimes blurred, as demonstrated by the work of an international consortium of researchers in an article published in January 2021, which revisits the often-debated concept of "neuromyopathy". Based both on the results of a high throughput or next-generation sequencing (NGS) study in a series of neuromuscular patients with no specific diagnosis, and on an animal model that made it possible to invalidate the VWA1 gene coding a protein containing the von Willebrand factor type A domain, the authors were able, for the first time ever, to identify bi-allelic mutations of the VWA1 gene in 15 patients belonging to 6 distinct families. Two of these families were consanguineous, one of Roma (Gipsy) ethnic origin and the other of Arab ethnic origin. The clinical phenotype, observed both in children and in adults, combined proximal and distal signs, mainly in the lower limbs, and both myogenic and neurogenic histological and electrical involvement. The presence of cavus foot was frequently, but inconsistently, noted. This work once again emphasises the power of NGS as a tool allowing many diagnostic impasses to be resolved.
Bi-allelic truncating mutations in VWA1 cause neuromyopathy. M Deschauer, H Hengel, K Rupprich et al. Brain. 2021 (Jan).