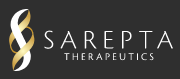 SRP-9001 (rAAVrh74.MHCK7.micro-dystrophin) developed in Duchenne muscular dystrophy (DMD) by Sarepta Therapeutics is a gene therapy product combining a micro-dystrophin gene and an adeno-associated virus  (AAV).
Sarepta announced in a press release dated May 18, 2021, the first results of the US ENDEAVOR trial of SRP-9001 in its commercial form in 20 participants, boys with DMD aged 4 to 7 years. 
A robust production of submembrane dystrophin
Biopsies of 11 patients among the 20 patients enrolled in the trial and treated with SRP-9001 were analyzed 3 months after treatment administration. The level of dystrophin and its location in muscle cells have been studied. The results show that: 
The SRP-9001 targets muscles well;

 

On average, 70.5% of muscle fibers (5.5 times more than the basic rate) express microdystrophin; this is well localized at the level of their membrane. The intensity visualized in immunofluorescence reaches 116.9% compared to normal biopsies, and is increased by 2.8 times compared to baseline measurements;

 

The overall amount of dystrophin measured by western blot in the muscle is 55.4% of the normal level;

 

SRP-9001 is still well tolerated; two patients had serious side effects (hepatic and digestive) which resolved.

 
Sarepta Therapeutics – Communiqué de presse du 18 mai 2021 – Sarepta Therapeutics' Investigational Gene Therapy for the Treatment of Duchenne Muscular Dystrophy, SRP-9001, Demonstrates Robust Expression and Consistent Safety Profile Using Sarepta's Commercial Process Material