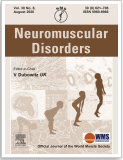 The question of neonatal screening for SMA does rise more and more since the marketing of three disease-modifying therapies, Spinraza®, Zolgensma® and Evrysdi®, which efficacy is optimal if they are initiated as early as possible, pre-symptomatically. But where is newborn screening for SMA in the world today?
The results of a large survey of experts from 152 countries were published in April 2021. Eighty-seven of them, from 82 countries (or 54% of the countries in this study), answered to a questionnaire allowing to identify nine countries which have set up a newborn screening program in the SMA:
Taïwan,
Germany,
Australia,
Belgium,
Canada,
USA,
Italy,
Japan,
Russia.
Except for Taiwan where systematic screening is national, these are screening programs deployed only in certain regions so far. However, they could soon be extended to the whole country in Germany and Belgium. About 2% of newborns worldwide are screened for SMA in this way.
Among the 3,674,277 children tested, 288 had SMA, corresponding to an incidence of 1/12,757. One of the obstacles to the extension of such a program is the lack of cost / effectiveness data.
Newborn screening programs for spinal muscular atrophy worldwide: Where we stand and where to go. T Dangouloff, E Vrščaj, L Servais, D Osredkar, SMA NBS World Study Group. Neuromuscul Disord. 2021 (Avr). S0960-8966(21)00071-7.