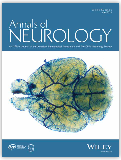 Functional scales are very useful in neuromuscular diseases (NMD), for monitoring NMD patients as well as in therapeutic trials where they can be used as outcome measures. They can be generic, such as the measurement of motor function (MFM), or specific to certain diseases or groups of NMD, such as Duchenne muscular dystrophy or spinal muscular atrophy linked to SMN1.
In an article published in February 2021, the international consortium behind the natural history protocol dedicated to dysferlinopathies (Jain-COS) reports on its experience with a new tool built for this purpose and called NSAD for North Star Assessment for Limb Girdle Type Muscular Dystrophies. The NSAD is a motor function scale suitable for ambulant and non-ambulant patients with LGMD (in the broad sense). One hundred and eighty-seven people with dysferlinopathies, followed for three years, as part of the protocol, were able to test it and participate in its validation. Easy to administer, the NSAD has proven to be sensitive to change. The authors were thus able to describe contrasting individual trajectories and subgroups of patients more progressive than others (especially patients with earlier symptom onset). All these data will be very valuable for future therapeutic trials.
Assessing Dysferlinopathy Patients Over Three Years With a New Motor Scale. Jacobs MB, James MK, Lowes LP, Alfano LN, Eagle M, Muni Lofra R, Moore U, Feng J, Rufibach LE, Rose K, Duong T, Bello L, Pedrosa-Hernández I, Holsten S, Sakamoto C, Canal A, Sanchez-Aguilera Práxedes N, Thiele S, Siener C, Vandevelde B, DeWolf B, Maron E, Guglieri M, Hogrel JY, Blamire AM, Carlier PG, Spuler S, Day JW, Jones KJ, Bharucha-Goebel DX, Salort-Campana E, Pestronk A, Walter MC, Paradas C, Stojkovic T, Mori-Yoshimura M, Bravver E, Díaz-Manera J, Pegoraro E, Mendell JR; Jain COS Consortium, Mayhew AG, Straub V.  Ann Neurol. 2021 '(Fév).