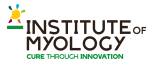 Located in Paris at the heart of the largest European hospital, Pitié-Salpêtrière, the Institute of Myology was created in 1996 by AFM-Telethon, a patient's organization.
The Institute of Myology coordinates, around the patient, medical care, basic research, applied research, clinical research and teaching.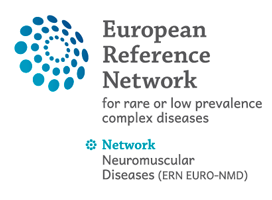 The main objective of the post is to promote and provide helpdesk services to a network of more than 100 European clinicians, ERN-EURO-NMD, on Clinical Patient Management System(CPMS), a secure application for virtual medical consultations.
Main Duties and Responsibilities
Provide comprehensive support in English language to the EURO-NMD network with technical solutions and advice regarding the network's platforms and systems. The post holder will ensure that all relevant arrangements are made so that a high quality of service is provided.
Organise, maintain and continuously monitor helpdesk, ensuring an efficient and accessible filing system is in place to fulfil audit requirements and select appropriate IT programs.
Assist with the organization and collation of promotional and dissemination network material.
Communicate regularly with others in similar roles who are part of other networks to compare and contrast experiences, align working practices and suggest appropriate viable solutions.
Organize and implement webinars on Zoom software, recruit speakers, handle the agenda of webinars on the website and inscriptions of the attendees.
Person Specification
Knowledge (inc. qualifications)
Bachelor's level (or equivalent)
Excellent English speaker
Skills (professional, technical, managerial, practical)
Excellent planning, organizational and numerical skills
Excellent technical skills, including experience of setting up of systems, maintenance and
troubleshooting etc.
Clear communicator, both orally and in writing, with good negotiation and teaching skills
Ability to handle project-related software, platforms and systems with confidence
Ability to manage information and to pay attention to detail
Ability to prioritise workload
Ability to use initiative
Willing to travel internationally
Experience and Achievements
Essential
Previous experience in a relevant role
Good working knowledge of the WordPress environment
Good working knowledge user of Microsoft Office
Keen to develop general technical skills
Proactive approach to problem solving
Desirable
Experience of working in a university/hospital environment
Experience of international projects
Experience of developing and producing newsletters, reports, web site content and otherpublic relations materials
This is a fixed term contract, full time contract, based at the Institute of Myology (Hospital Pitié Salpêtrière, Paris 13).
Thank you to send by e-mail your application (CV + motivation letter) to the following address: recrutement-aim@institut-myologie.org