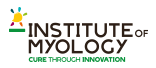 The 23rd Summer School of Myology will take place at the Institut de Myologie from Monday June 22nd to Tuesday June 30th, 2020.
Each year, the Institute of Myology offers the possibility to get trained in Myology thanks to a condensed 8-day course organized in Paris. The course is open to foreign applicants whichever country they come from with special attention, though, to those posted in the French Overseas Territories (DOM-TOM) and those working in low-income countries.
Most aspects of Myology are addressed during the course : from basic science to cutting-edge therapies, clinical and genetic approaches of muscle diseases are taught. This is achieved by a series of lectures and interactive workshops all conducted in English.
Further details and registration form for 23rd Summer School of Myology