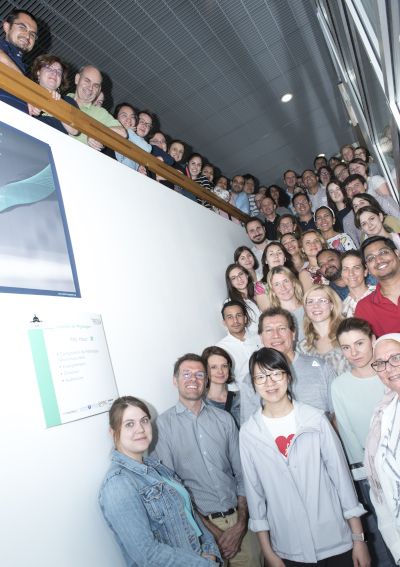 Every year during summer, the Institute of Myology of Paris organizes a comprehensive training course in Myology in the form a condensed course. The course is open to foreign healthcare professionals with special facilitating conditions for applicants posted in the French Overseas Territories (DOM-TOM) and in low-income countries.
The content of the Summer School is similar to that of the University Diploma delivered jointly by Sorbonne University and Aix-Marseille University all year long. Only a certificate of attendance will be given upon completion of the Summer School as well as CME points.
Most aspects of Myology are addressed during the course : from basic science to cutting-edge therapies, clinical and genetic approaches of muscle diseases are taught. This is achieved by a series of lectures and interactive workshops, all conducted in English.
 
Since 1998, more than 800 students have attended the course and been taught by internationally recognized faculties.
Read The Summer School of Myology is changing, becoming AcadeMYO – Interview with Norma B. Romero and J. Andoni Urtizberea

AcadeMYO 2022

AcadeMYO, virtual version of our Summer School of Myology, will take place on July 11-13, 2022.

Download the AcadeMYO 2002 program.

Registration is open on AcadeMYO platform.

Contact: andoni.urtizberea@gmail.com