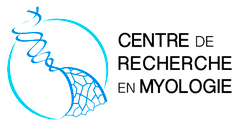 From stem cells to performance: The role of skeletal muscle in challenging perceptions of human ageing
Monday November 29th 2021 from 12am  to 1pm.
Stephen D.R. Harridge (Director, Centre for Human & Applied Physiological Sciences (CHAPS), School of Basic & Medical Biosciences,  Faculty of Life Sciences & Medicine, King's College London)
On prior registration for people outside the Institute of Myology:
medecine-umrs974-myologie@sorbonne-universite.fr
> More information on the presentation and the speaker
Muscle Monday Seminars are organized by the Institute's Myology Centre for Research.