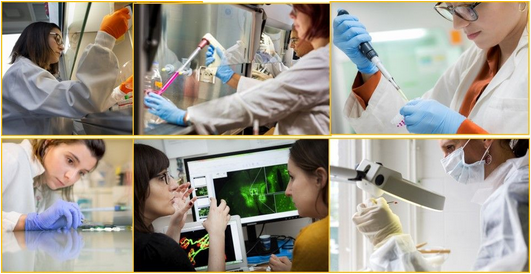 On the occasion of the International Women in Science Day, we would like to pay tribute to all of our Institute researchers and clinicians, and to congratulate them on their work and contributions to advances in research and care in the field of neuromuscular diseases.
We are proud to have nearly 2/3 of female talent in our workforce.
Congratulations to all the women of science in the AFM-Telethon galaxy! Institute of Myology, Genethon, I-Stem.