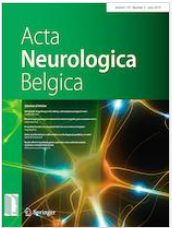 Tomaculous neuropathy (Hereditary neuropathy with liability to pressure palsies) is a focal and recurrent sensory-motor neuropathy: it is characterized by attacks of paralysis and paresthesia in the area of a nerve (ulnar, external popliteal sciatica, median, etc.), often secondary to minor trauma or prolonged compression of this nerve. These attacks regress completely in most cases, but sequelae can set in. It is due to deletions in PMP22 gene, while it is duplications of this gene that are involved in Charcot-Marie-Tooth disease type 1A.
Serbian study compared disease severity and quality of life in 18 adults with CMT 1A and 18 adults with tomaculous neuropathy.
The decrease in quality of life was found to be identical in CMT 1A and in tomaculous neuropathy, even if the motor impairment is more significant in CMT1A (walking disorders, lack of dexterity, deformation of the feet, etc.).
In CMT1A, the degree of severity of the muscle damage, the existence of pain, fatigue, depression, falls and fear of falling… affect quality of life.
In tomacular neuropathy, the degree of nerve damage, pain, fatigue, depression, a physically demanding job, a low level of education … decrease the quality of life.
The authors recommend to monitore and manage these different elements if necessary and stress the importance of preventive measures in tomaculous neuropathy (avoiding situations at risk of nerve compression, reinforced management in the event of lasting paralysis in order to avoid the muscle retractions and long-term sequelae, professional reclassification if necessary…).
Quality of life in hereditary neuropathy with liability to pressure palsies is as impaired as in Charcot-Marie-Tooth disease type 1A. Bjelica B, Peric S, Bozovic I, Jankovic M, Brankovic M, Palibrk A, Rakocevic Stojanovic V. Acta Neurol Belg. 2020 Avr 25.