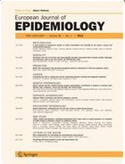 Duchenne muscular dystrophy (DMD) is the most common neuromuscular disorder in boys. It causes progressive motor deficit predominant in the root muscles and then spreads to the respiratory muscles and the heart, all together leading to premature death. With the improvement and standardization of medical and surgical management of this pathology an increased longevity and an increased longevity of patients is observed even if few publications attest to this in detail.
In an article published in February 2020, the European researchers report the results of an exhaustive review of the literature as well as a meta-analysis of data from studies on this subject and published until December 2018. Fifteen studies, involving 2,662 patients with DMD were retained.
The difference in life expectancy between the groups was found to be very substantial, going from 19 years to 30 years in the case of assisted ventilation, whether it is invasive or not. Even if the studies remain methodologically disparate, the overall message remains clear and encouraging both for the patients, their entourage and those who care for them.
Life expectancy at birth in Duchenne muscular dystrophy: a systematic review and meta-analysis. Landfeldt E, Thompson R, Sejersen T, McMillan HJ, Kirschner J, Lochmüller H, Eur J Epidemiol. 2020 Feb 27.