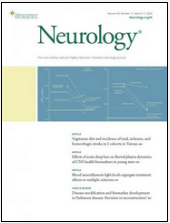 The objective of this study was to describe the characteristics of patients with very-late-onset myasthenia gravis (MG).
This observational cross-sectional multicenter study was based on information in the neurologist-driven Spanish Registry of Neuromuscular Diseases (NMD-ES). All patients were >18 years of age at onset of MG and onset occurred between 2000 and 2016 in all cases. Patients were classified into 3 age subgroups: early-onset MG (age at onset <50 years), late-onset MG (onset ≥50 and <65 years), and very-late-onset MG (onset ≥65 years). Demographic, immunologic, clinical, and therapeutic data were reviewed.
A total of 939 patients from 15 hospitals were included: 288 (30.7%) had early-onset MG, 227 (24.2%) late-onset MG, and 424 (45.2%) very-late-onset MG. The mean follow-up was 9.1 years. Patients with late onset and very late onset were more frequently men. Compared to the early-onset and late-onset groups, in the very-late-onset group, the presence of anti-acetylcholine receptor (anti-AChR) antibodies was higher and fewer patients had thymoma. Late-onset MG and very-late-onset MG groups more frequently had ocular MG, both at onset and at maximal worsening. Although the very-late-onset group presented more life-threatening events (Myasthenia Gravis Foundation of America IVB and V) at onset, they required fewer drugs and were less frequently drug-refractory.
Patients with MG are primarily ≥65 years of age with anti-AChR antibodies and no thymoma. Although patients with very-late-onset MG may present life-threatening events at onset, they achieve a good outcome with fewer immunosuppressants when diagnosed and treated properly.
Clinical and therapeutic features of myasthenia gravis in adults based on age at onset. Cortés-Vicente E, Álvarez-Velasco R, Segovia S, Paradas C, Casasnovas C, Guerrero-Sola A, Pardo J, Ramos-Fransi A, Sevilla T, López de Munain A, Gómez MT1, Jericó I, Gutiérrez-Gutiérrez G, Pelayo-Negro AL, Martín MA, Mendoza MD, Morís G, Rojas-Garcia R, Díaz-Manera J, Querol L, Gallardo E, Vélez B, Albertí MA, Galán L, García-Sobrino T, Martínez-Piñeiro A, Lozano-Veintimilla A, Fernández-Torrón R, Cano-Abascal Á, Illa I. Neurology. 2020 Feb 18. pii: 10.1212/WNL.0000000000008903. [Epub ahead of print]