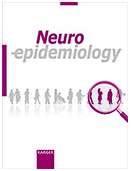 Autoimmune myasthenia gravis (MG), a dysimmunity disorder of the neuromuscular junction, begins in 60% of cases in an adult before the age of 40, that is, in full "active life". So what is its impact on the possibility of exercising a professional activity? Two publications provide answers:
MG would reduce the employment rate by 15 to 35%, the affected people being only 50% to exercise a professional activity, according to a meta-analysis of 19 studies which gathered a total of 3600 participants (mean age 47.5 years) from different countries;
patients with a refractory form of MG are more often unemployed than those with a non-refractory form (68.4% vs 44.1%) and work less often full time (23.7% vs 44, 5%). They're not on sick leave more often, according to a study of 825 people enrolled in the Myasthenia Gravis Foundation of America (MGFA) registry, suffering from MG for two years or more and aged 18 to 64.
Employment in myasthenia gravis : a systematic literature review and meta-analysis. Guastafierro E1, Tramacere I2, Toppo C et al, Neuroepidemiology. 2020 February

Employment in refractory myasthenia gravis: A Myasthenia Gravis Foundation of America Registry analysis. Harris L, Aban IB, Xin H, Cutter G, Muscle Nerve. 2019 December