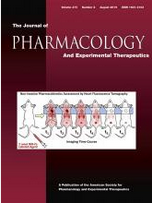 Losmapimod is a p38 MAP kinase inhibitor, which has already shown good tolerance in several diseases (myocardial infarction, chronic obstructive pulmonary disease, etc.). In FSH, encouraging results in vitro and in vivo showing that losmapimod reduces the expression of the DUX4 gene have confirmed the launch of clinical trials by the company Fulcrum Therapeutics.
The first results of a phase I trial of losmapimod were released on March 24, 2020 by Fulcrum Therapeutics. This trial evaluated the safety and tolerability of two doses of losmapimod (7.5 or 15 mg / day) in two daily oral dosing for 14 days, in 30 people with type 1 FSH or free from disease, and divided into three cohorts. The results of this test show:
good tolerance and similar pharmacokinetics in the healthy volunteers and people with FSH at the two doses examined; they confirm the tolerance data for losmapimod already acquired in other diseases;
effective targeting of muscles when analyzing muscle biopsies.
An international phase II trial of losmapimod, the ReDUX4 trial, is currently underway, including in France (Nice University Hospital). It evaluates the safety of use and the efficacy for 6 months of 15 mg / day of losmapimod in 80 people with FSH, aged 18 to 65 years. All participants who have completed this trial are then offered its extension in open, for a period of 5 years.
Clinically Advanced p38 Inhibitors Suppress DUX4 Expression in Cellular and Animal Models of Facioscapulohumeral Muscular Dystrophy. Oliva J, Galasinski S, Richey A, Campbell AE, Meyers MJ, Modi N, Zhong JW, Tawil R, Tapscott SJ, Sverdrup FM. J Pharmacol Exp Ther. 2019 (Aout) 370(2):219-230.

Fulcrum Therapeutics press release (March 24, 2020) « Fulcrum Therapeutics Announces Complete Data from Phase 1 Trial with Losmapimod in Facioscapulohumeral Muscular Dystrophy (FSHD) »