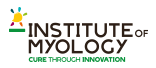 Located in Paris at the heart of Europe's largest hospital centre, the Pitié-Salpêtrière, the Institute of Myology was founded in 1996 at the instigation of an association of patients and patients' parents, the AFM-Téléthon. Its objective: to promote the existence, recognition and development of myology as a clinical and scientific discipline in its own right. The Institute of Myology coordinates, focusing on the patient, medical care, fundamental research, applied research, clinical research and teaching.
In the near future, the creation of the Foundation of Myology will make it possible to perpetuate and broaden the actions of the Institute of Myology. The Foundation's objective will be the study of muscle, a true model of innovation for medical research, in all its states, whether it is sick, healthy, injured, athletic or ageing.
Attached to the Strategic Projects Coordinator of the Institute of Myology, the Grant office manager's main missions will be to assist the research teams in responding to national, European or international calls for tenders, both in terms of setting up the project and its follow-up, as well as in the construction of the budget for the projects and its follow-up in order to optimise the financial package for the researchers and productivity for the funder. The Grant office manager will provide advice to researchers and will be a source of proposals. Full-time fixed-term position.
Access the complete announcement of Grant office manager (M/F)