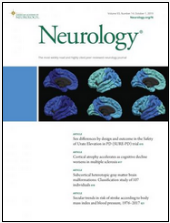 Spinal muscular atrophy (SMA) is an autosomal recessive disorder characterized by progressive degeneration of spinal cord and brainstem motor neurons caused by homozygous deletions in the survival motor neuron (SMN1) gene resulting in loss of SMN protein.
Two children with SMA type 1 received, for the first time, these two innovative treatments, which work with different mechanisms of action. Initially treated by nusinersen, they were also treated with onasemnogene abeparvovec-xioi in a second step, because of a high risk of dependence on permanent invasive ventilation.
The first patient, hypotonic at the age of 2 months and then with motor delay from 4 months, received nusinersen from the age of 5.5 months (4 doses in total) and then an injection of onasemnogen Abeparvovec-xioi at the age of 9 months.
The second patient did not control his head at 2 months of age and had difficulty gaining weight, stunting and hypotonia. He was treated with nusinersen from the age of 5 months (3 doses in total) and then with a dose of onasemnogene abeparvovec-xioi at the age of 9 months.
Three to four months after the injection of onasemnogene abeparvovec-xioi, both treatments were well tolerated and both children will continue to receive doses of nusinersen.
In both cases, the combination of two treatments improved their motor function (at CHOP INTEND), their functional skills (reported by the parents) and their respiratory function (with a decrease in assisted ventilation time).
More long-term studies will better assess the effects of these two complementary treatments.
Combination therapy with nusinersen and AVXS-101 in SMA type 1. Lee BH, Collins E, Lewis L, Guntrum D, Eichinger K, Voter K, Abdel-Hamid HZ, Ciafaloni E. Neurology. 2019 Sep 5. pii: 10.1212/WNL.0000000000008207.