At a time when the first gene therapy for spinal muscular atrophy has just received US marketing authorisation, the first French children are starting to benefit from this treatment. Next expected stage: marketing authorisation in Europe.
On 24 May, the US authorities (FDA) gave their authorisation to market a gene therapy for spinal muscular atrophy in the US. While waiting for the European Medicines Agency in turn to give its authorisation, the first French babies are now benefiting from this gene therapy as part of the European trial being conducted. This includes the case of a French baby treated in Liège a few weeks ago. The child, who was only 5 and a half months old, was able to be treated quickly.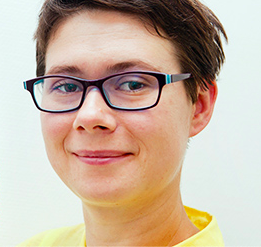 In France, Andreea Seferian, a paediatric neurologist at I-Motion, will follow, for a period of 18 months, the two babies with spinal muscular atrophy who have received the gene therapy treatment. This is an exceptional moment for the entire team, as it is for Andreea: "This was an important moment, both medically and emotionally. Everything went smoothly for the children".
It should be noted that in the US trial, all the babies treated with this gene therapy survived for more than 20 months and regained respiratory autonomy. Also, almost all the treated children were able to sit up, and one third of them were able to stand without any help! This is an exceptional result, as Andreea confirms: "it is extraordinary to be able to offer this treatment to patients!"