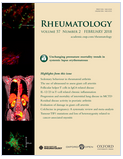 Even before their publication, the promising results of the rapamycin trial were reported at a congress and communicated in the press.
Current drugs commonly used in inflammatory myopathies are ineffective or even accentuate muscle weakness in the case of sporadic inclusion body myositis (IBM). Rapamycin is a good candidate drug because it acts on three targets (effector T cells, regulatory T cells, autophagy) involved in IBM. It has the potential to stop disease progression, not regenerate a normal muscle. This medicine is derived from a molecule identified in 1964 in Easter Island ("Big Rapa" in Tahitian). It already has marketing authorisation (AMM) for its immunosuppressive effect in another indication: prevention of rejection after kidney transplant.
A French study
To evaluate its efficacy in IBM and with the the AFM-Telethon's support, Prof. Oliver Benveniste's team at the Institute of Myology led the clinical trial "Rapami" at the Pitié- Salpêtrière, Paris, between July 2015 and April 2017. Forty for people with IBM received either oral rapamycin or placebo for one year. Although the decrease in quadriceps strength (the primary endpoint of the study) was comparable in both groups of participants, other parameters (secondary criteria) were favorable in patients treated with rapamycin. Therefore, the 6-minute walking distance, respiratory capacity (forced vital capacity, FVC), and muscle replacement with fat tissue in the quadriceps were stabilised or improved (for FVC) in rapamycin treated participants. These three parameters continued to deteriorate in participants who received the placebo.
International recognition
Other data, such as the evolution of immune cells and quality of life, are still being analyzed for publication in a scientific journal. In the meantime, the preliminary results of this trial were released in late 2017 at the American College of Rheumatology and the Association of Rheumatology Health Professionals (ACR / ARHP) annual meeting. They were also featured and qualified as encouraging, in an editorial of the journal Rheumatology, published at the end of February 2018.
Rapamycin vs. placebo for the treatment of inclusion body myositis: improvement of the 6 min walking distance, a functional scale, the FVC and muscle quantitative MRI [abstract].Benveniste O, Hogrel J, Annoussamy M et al. Arthritis Rheumatol 2017;69(Suppl S10):5L.

Rapamycin for inclusion body myositis: targeting non-inflammatory mechanisms.Lilleker JB, Bukhari M, Chinoy H.Rheumatology (Oxford). 2018 Feb 26.