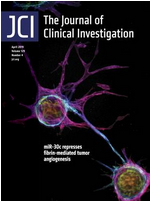 Mitofusin-2 (MFN2) is a mitochondrial outer-membrane protein that plays a pivotal role in mitochondrial dynamics in most tissues, yet mutations in MFN2, which cause Charcot-Marie-Tooth disease type 2A (CMT2A), primarily affect the nervous system.
An American team generated a transgenic mouse model of CMT2A that developed severe early onset vision loss and neurological deficits, axonal degeneration without cell body loss, and cytoplasmic and axonal accumulations of fragmented mitochondria. While mitochondrial aggregates were labeled for mitophagy, mutant MFN2 did not inhibit Parkin-mediated degradation, but instead had a dominant negative effect on mitochondrial fusion only when MFN1 was at low levels, as occurs in neurons.
Finally, using a transgenic approach, the authors found that augmenting the level of MFN1 in the nervous system in vivo rescued all phenotypes in mutant MFN2R94Q-expressing mice.
These data demonstrate that the MFN1/MFN2 ratio is a key determinant of tissue specificity in CMT2A and indicate that augmentation of MFN1 in the nervous system is a viable therapeutic strategy for the disease.
Restoring mitofusin balance prevents axonal degeneration in a Charcot-Marie-Tooth type 2A model, Zhou Y, Carmona S, Muhammad AKMG, Bell S, Landeros J, Vazquez M, Ho R, Franco A, Lu B, Dorn GW 2nd, Wang S, Lutz CM, Baloh RH. J Clin Invest. 2019 Mar 18;130:1756-1771. doi: 10.1172/JCI124194.