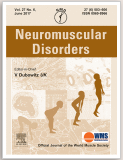 This multicenter/multinational, open-label, ascending-dose study (NCT01898364) evaluated safety, tolerability, pharmacokinetics, pharmacodynamics, and exploratory efficacy of repeat-dose avalglucosidase alfa (neoGAA), a second-generation, recombinant acid α-glucosidase replacement therapy, in late-onset Pompe disease (LOPD).
Patients ≥18 years, alglucosidase alfa naïve (Naïve) or previously receiving alglucosidase alfa for ≥9 months (Switch), with baseline FVC ≥50% predicted and independently ambulatory, received every-other-week avalglucosidase alfa 5, 10, or 20 mg/kg over 24 weeks. 9/10 Naïve and 12/14 Switch patients completed the study.
Avalglucosidase alfa was well-tolerated; no deaths/life-threatening serious adverse events (SAEs). One Naïve patient withdrew for study drug-related SAEs (respiratory distress/chest discomfort). Infusion-associated reactions (IARs) affected 8 patients. Most treatment-emergent AEs/IARs were non-serious with mild-to-moderate intensity. At screening, 5 Switch patients tested positive for anti-avalglucosidase alfa antibodies; on-treatment, 2 Switch and 9 Naïve patients seroconverted. Post-infusion, avalglucosidase alfa plasma concentrations declined monoexponentially (t1/2z∼1.0 h). AUC was 5-6 × higher in the 20 vs 5 mg/kg group. Pharmacokinetics were similar between Switch and Naïve groups and over time. Baseline quadriceps muscle glycogen was low (∼6%) in most patients, generally remaining unchanged thereafter. Exploratory efficacy parameters (pulmonary function/functional capacity) generally remained stable or improved.
Avalglucosidase alfa's well-tolerated safety profile and exploratory efficacy results support further avalglucosidase alfa development.
Safety, tolerability, pharmacokinetics, pharmacodynamics, and exploratory efficacy of the novel enzyme replacement therapy avalglucosidase alfa (neoGAA) in treatment-naïve and alglucosidase alfa-treated patients with late-onset Pompe disease: A phase 1, open-label, multicenter, multinational, ascending dose study. Pena LDM, Barohn RJ, Byrne BJ, Desnuelle C, Goker-Alpan O, Ladha S, Laforêt P, Mengel KE, Pestronk A, Pouget J, Schoser B, Straub V, Trivedi J, Van Damme P, Vissing J, Young P, Kacena K, Shafi R, Thurberg BL, Culm-Merdek K, van der Ploeg AT; NEO1 Investigator Group. Neuromuscul Disord. 2019 Mar;29(3):167-186. doi: 10.1016/j.nmd.2018.12.004. Epub 2018 Dec 17.