Interview with one of its founders, Dr. Jorge Bevilacqua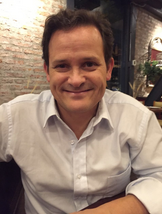 Jorge Bevilacqua is an Argentinean physician and researcher who has been practicing for 20 years in Santiago de Chile at the Hospital Clinico Universidad de Chile. His involvement with the Institute of Myology is very old: he studied at the Institute of Myology's Summer School in 2003, then furthered his knowledge by participating in the Myology Interuniversity Diploma (DIU) while pursuing in parallel, his research work in the laboratory of Histopathology led by Dr. Norma Romero. In 2008, he co-founded EVELAM (Escuela of Verano Euro Latino Americana of Miologia) with Norma Romero, Andoni Urtizberea and Alberto Rosa. He is currently on sabbatical leave, dedicated particularly to the improvement in electron microscopy of muscle, at the Institute of Myology.
When did you establish EVELAM and what does it involve?
The first session of EVELAM was held in December 2008 in Santiago de Chile, and brought together students from Chile, Argentina and Uruguay and Brazil. Since then, participants from Mexico, Colombia, Peru, Venezuela, Ecuador and Paraguay have joined us. Last session* took place at Punta del Este in Uruguay and EVELAM 2017 will be held in Bogota in Colombia. For three days, the school hosts Latin American and European experts, sometimes North Americans, and 130-150 participants, mainly from the medical and paramedical sectors, but also from patient associations or the pharmaceutical industry.
Since 2008, every year, doctors and researchers involved in neuromuscular diseases from a given Latin American country, organise EVELAM. Although the first edition was very "artisanal" and financially supported mainly by the AFM-Telethon, universities, healthcare institutions, learned societies and pharmaceutical companies have since become interested in the event and sponsor it regularly.
For the lessons, we wanted to adapt to the Latin American context, the fundamental principles governing the Summer School of Myology in Paris, organised each year by Andoni Urtizberea and Norma Romero. In addition to the transmission of knowledge, great importance is given to contacts and direct exchanges between the speakers and the students. Although there are more participants than in Paris (150 vs. 50), we often manage by having conferences, workshops and discussions around clinical cases, all of which take place in a friendly and studious atmosphere.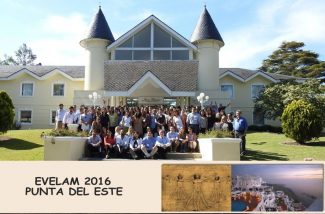 Why was EVELAM created?
The situation of myology in Latin America is very heterogeneous from one country to another. Even though there are internationally recognised research teams and clinics in the field of neuromuscular diseases (NMDs), in some Latin American countries, myology is not yet well developed.
EVELAM has enabled the development of knowledge in this field and the creation of a local and international network of entry-level and qualified experts. The school has become somewhat of a platform for communication and exchanges, allowing the establishment of intrinsic collaborations within the network.
It gradually became apparent that we needed to create a more sustainable structure capable of overseeing this one-time event, but also to serve as a bridge between the two continents to promote exchanges. Exchanges which would make everyone's experience and network available to others; we thus founded an association governed by the 1901 law, GrELAM (Groupe Euro Latino Américain de Myologie).
Broadly speaking, how are patients with NMD managed in Latin America?
Concerning the multidisciplinary management of NMD patients, while in some countries, there are specialised doctors who carry out an extensive clinical follow-up, while in other countries, the resources for appropriate care need to be improved.
In most countries, neurologists are available, but this is not yet the case for myologists. There is little or no research in the field. And it is precisely for these countries that EVELAM is useful: the school is a great springboard not only to train specialists but also to promote the concept of myology. Specialists and those with less experience do not hesitate to return each year, proof of their attachment to this training. They take advantage of this to keep abreast of developments in the field, develop collaborative relationships, examine rare clinical cases and make diagnoses.
In most countries where things are more advanced, a public and private infrastructure dedicated to this area already exists, but this needs to be expanded. In Chile, management is incomplete: there is no public structure dedicated to the management of NMD, no common platforms for genetic testing, muscular imaging or biopsies. The Chilean Telethon collects a lot of money to build and run functional rehabilitation centres for children, but does not dedicate specific funds for diagnosis or research in rare diseases. Since neuromuscular diseases are not well known, diagnostic error is frequent and it takes much longer than in France.
With the support and assistance of the Chilean Ministry of Health, a possible approach to permanently improve care would be to develop a reference centre based on the model of the Institute of Myology: a network of multidisciplinary experts and a budget sufficient to be able to diagnose and continue to train specialists.