As a biologist with a PhD in cell biology, I spent many years in front of laboratory benches, working mostly on intestinal physiology and a little on pulmonary physiology. My educational years and jobs drove me in laboratories located in different regions in France then in Dublin, Ireland.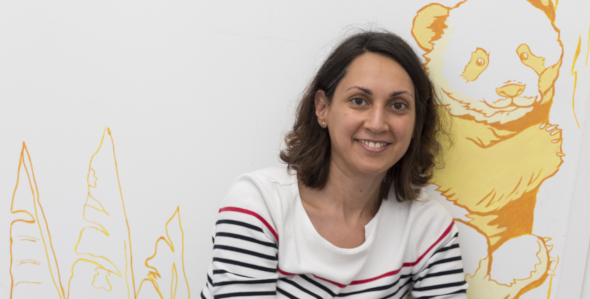 Since 2009, I left the laboratory side for clinical trials, a way to link research, medicine and patients. I have worked mainly as a Clinical Research Associate in different therapeutic fields, which led me to participate to all steps that make a clinical trial, from its beginning to its end. I have also worked as a Clinical Research Associate Manager and Project Manager.
I joined I-Motion in 2017 as a Clinical Research Associate and since 2020 I share my time between this function and being a Project Manager. It is great to be part of such a multi-disciplinary and cosmopolitan team. My work deals mainly with coordination of clinical trials on site, i.e. organising patients' visits and liaising with all stakeholders.
Outside of I-Motion, I enjoy spending time with my relatives, getting caught up in a good book, walking, travelling and attending country and line dance class (I would like to practise more).
I choose the panda in the I-Motion mural because I have always found pandas so cute but also quite fascinating : being a familiar figure and a paradox of Nature, many things are still to be understood and learnt about them and their evolution.