From my teenage years, I knew I would like to become a pediatrician if possible. The random internship distribution during my medical studies at APHP made me discover neuropediatrics, a specialty almost unknown at the time, and then within this already particular discipline, I discovered myology, an emerging "sub-specialty", at the crossroads of research and care.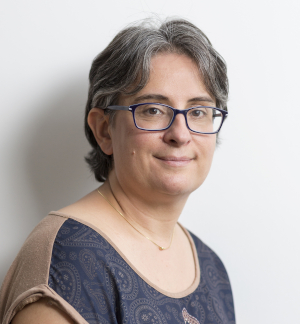 Once my myology diploma validated, I had the privilege of developing my clinical skills for almost 15 years at the CHRU de Tours, in parallel with the completion of a science thesis at the Faculty of Tours.
My wish to be able to offer the best opportunities to my patients led me to gradually get involved in clinical trials, finally leading to my integration in I-Motion at the end of 2020. I work as an investigator for clinical trials but also participate in patients' follow-ups. Moreover, I have the great chance of carrying out part of my activity at Généthon, which allows me to cover a wide field ranging from the preclinical projects to our small patients.
My animal would undoubtedly be the anteater, because just like him I lead a peaceful life, centered on my family and loved ones.