As a biology technician, I have been working in the field of gene therapy and neuromuscular diseases for more than 15 years. Passionate about research and science, I first jointed the Genethon, then the Necker hospital in preclinical, and finally the AIM where I gained a solid expertise in the engineering of viral vectors.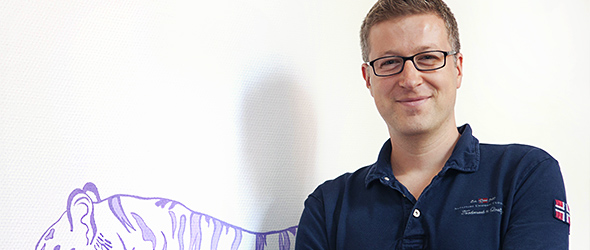 With this experience in applied research, for more than a year I've oriented myself to the clinic to be closer to the patients. Now I work with I-Motion as a Clinical Research Associate where I participate in the preparation of a medicament on the final stage: the clinical trial.
My role at I-Motion is to coordinate patients' visits with all stakeholders, regardless of their specialty, on the day of their arrival. I also do collection and control of clinical data in several hospitals, participating in the NatHis-SMA study on spinal muscular atrophy.
Personally, I am very fond of nature. I like spending time in the mountains or in the countryside for a hike or to observe the fauna and flora.
Finally, I chose the tiger because it is a powerful animal. It is possible to find the tiger in various latitudes and it is able to adapt to its environment.