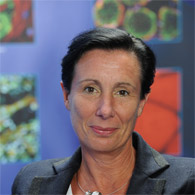 President
Laurence Tiennot-Herment
An accountant by profession, Laurence Tiennot-Herment found herself launched into the world of disease prevention and the various associations working in this field in 1989  as a result of her son's illness. Having previously worked for the Telethon and AFM in Seine-Maritime, her native region, she joined AFM Board of Directors in 1997. She was elected first Secretary and then Vice-President, before taking the position of President of AFM in 2003. Since 2005, she has also been President of the Institut de Myologie, and of Genethon since 2009.
In addition to her responsibilities within AFM and its "operational branches", Laurence Tiennot-Herment is Director of the public interest group Genopole, and of the Imagine Foundation, as well as sitting on the management committee of the scientific interest group Institut des Maladies Rares.
---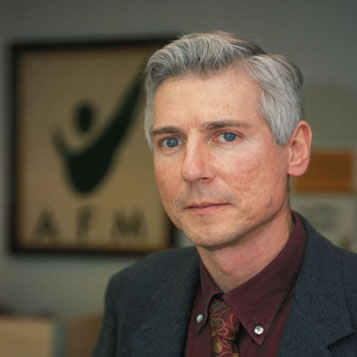 Treasurer
Marc Bouillet
Consultant, Former  Director of Government Affairs and Health Economics at Johnson & Johnson Medical Devices & Diagnostics, former Executive Officer of AFM. Marc Bouillet is also treasurer of the Institut de Myologie and of Genethon.
---
Board Members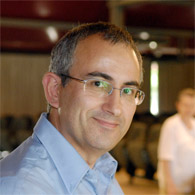 Serge Braun
Pharmacist and Doctor of Science from the University Louis Pasteur in Strasbourg, Serge Braun has worked for over a decade on neuromuscular diseases, in France and in the United States.
After an early career dedicated to university research, he joined the private sector in 1995 and integrated Transgene, a company of the Mérieux group. At that time, Transgene was a world leader in the field of gene therapy and immunotherapy: Serge Braun was recruited to conduct a gene therapy program dedicated to Duchenne muscular dystrophy. This program was fully funded by the AFM. Notably, this project led to the first worldwide clinical trial of gene transfer for a myopathy.
In 2001, he became head of research at Transgene, then engaged in cancer immunotherapy and infectious diseases projects, including an HIV vaccine program with the French National Agency of Research on AIDS (Agence nationale de recherche sur le sida – ANRS). Meanwhile, Serge Braun was Vice-President of the biocluster, Alsace BioValley and cofounder of Neurofit, a company specialised in neurosciences.
In 2005, this enthusiast joined the AFM, and drove the Association's scientific policy with one goal: the development of innovative therapies for rare diseases.
---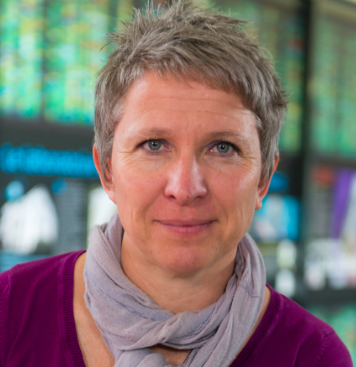 Marina Roussel
Mother of two daughters, the eldest of whom is affected by SMA, she quickly joined the AFM-Telethon to combat her daughter's disease. Part-time financial advisor, she is engaged in the Telethon in her municipality since 2000. In 2002, she entered the SMA interest group. In 2008, she became a member of the Board of Directors of the AFM-Telethon. She is now vice president, in charge of medical and social issues.
---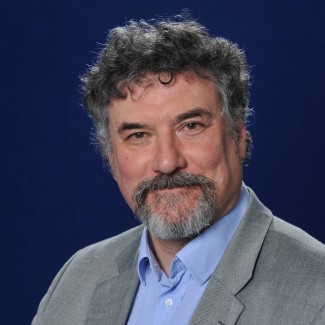 Didier Caizergues
A qualified Pharmacist specializing in regulatory affairs and drug development, Didier Caizergues has brought Genethon his fifteen years' experience in the pharmaceutical industry. Prior to joining Genethon, he worked for ten years at the Synthelabo (now Sanofi-Aventis) research laboratory where he helped develop and obtain Marketing Authorizations in several countries for cardiology, CNS and internal medicine drugs. He then went on to head the Regulatory Affairs Department at the Pierre Fabre Group, where he worked primarily on drugs intended for use in oncology, as well as on drugs for rare diseases and disorders of the central nervous system. Today, at Genethon, he is in charge of preparing regulatory applications and files for both the French and international authorities.
---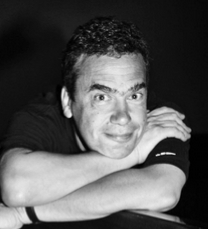 Serge Bromberg
Father of a girl affected by a neuromuscular disorder and former member of the Board of Directors of the AFM-Telethon, Serge Bromberg is the founder of the company, Lobster Films Production (1985). Passionate about cinema, he has built a catalogue of film rights of over 150 feature-length films, and a collection of old films known worldwide. Officer of Arts and Letters, he was also Artistic Director of the Annecy International Animated Film Festival (1999 -2012), member of the Board of Directors of the French Film Library, the GAN Foundation for Cinema. With Lobster, he has produced more than 100 magazines and documentaries in 25 years, still distributed worldwide today.